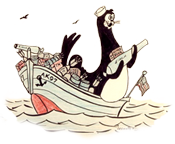 USS Serpens AK 97 Commemorative Website - Personal Documents Page

Late in the evening on January 29th 1945, the USS Serpens AK 97 was anchored off Lunga Beach, Guadalcanal, Solomon Islands. While Commander Perry L. Stinson and enlisted men were ashore performing administrative functions, while the remaining compliment was loading depth charges the USS Serpens suddenly exploded.
V Mail

William Fosset

Shipmates Forever

Arlington National Cemetery

Bougainville Express

VFW Tribute

USS Serpens

Ships Log

Not In Vain

Shipmates and Next of Kin/span>

A Sailor's Story -
Warren Granger

Time to "hit the sack"